BayLUG members Chris C. and family attended, and provided us with this report.
From July 18th to Aug 14th 2022 the Legoland Discovery Center was host to their second Ninjago Training Camp. This camp hosted a collection of special interactive and upgraded experiences at the Discovery Center for Ninja of all ages to enjoy during the summer season. Similarly to their other annual events, this event hosted a number of small change to their normal offerings as well as a few smaller but new activities as "The path we seek is never a straight line"…MW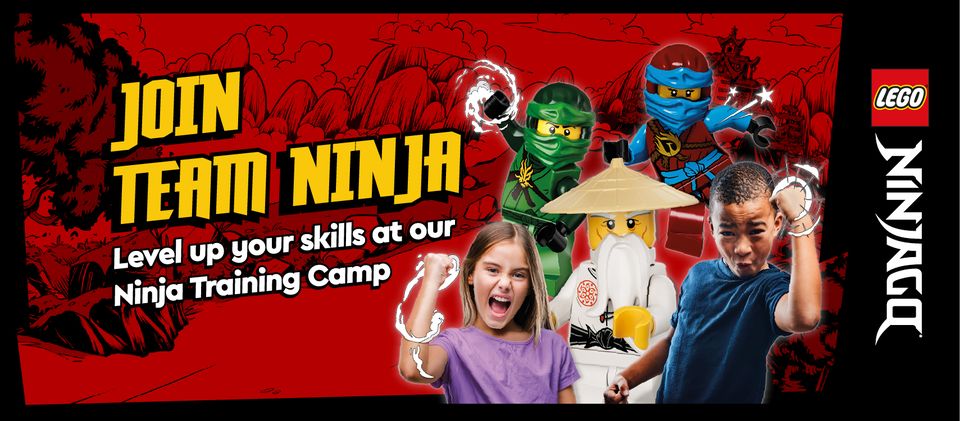 When you first enter the Center you are welcomed with a special themed photo opportunity and you are presented with special Ninja headbands representing the various characters from Ninjago. This helps sets the stage as once you enter the main center, you will notice that there are Ninjago themed decorations and music playing throughout the venue but don't worry there are no snakes around as you can "Never trust a snake"… MW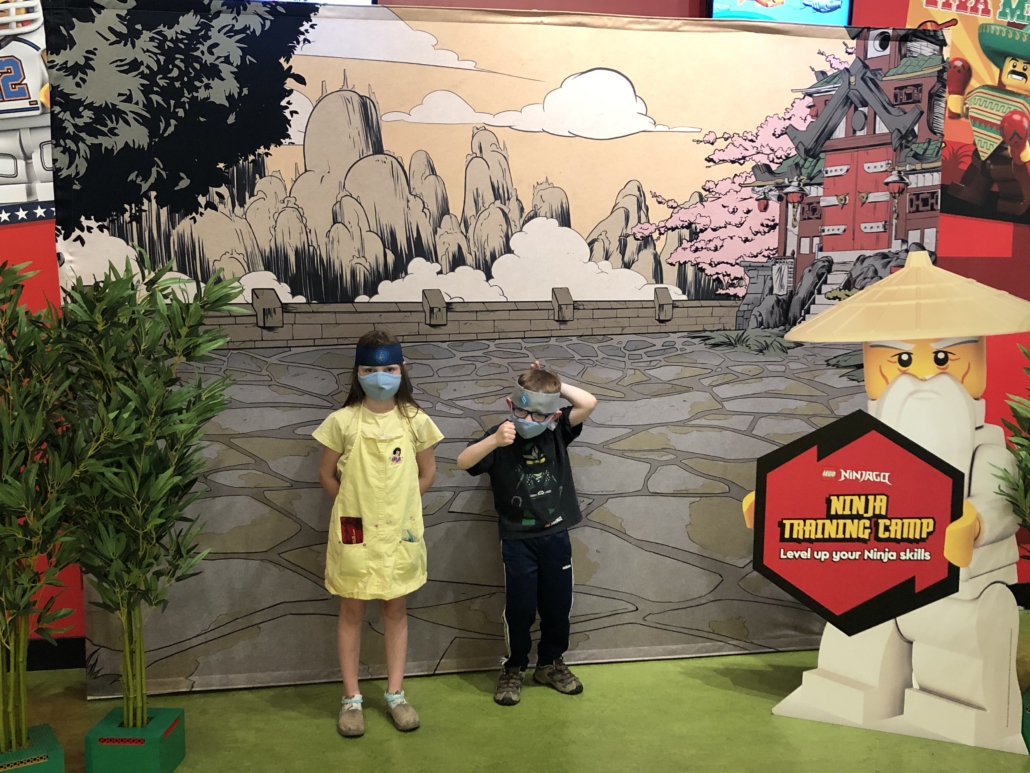 In addition to the normal attractions, there are a few new or revised attractions for the event. One of the main events is a "Hide and Seek" style event where you can search for the 7 main characters from Ninjago who are hiding in Miniland to earn yourself a special Ninjago collectible token. In addition, the Ninjago 4D attraction seems to be scheduled more often and there are Ninjago themed posters and branding throughout the other attractions trying to apply a virtue of Ninjago to that activity to tie it to the event. The Ninjago section of the Center also seems to be refreshed with new brick and additional figs for guests to play with as well as a new "balance the scales" activity which is basically just a scale built out of lego that you can mess around with which can be tricky but "Ninja never quit."… MW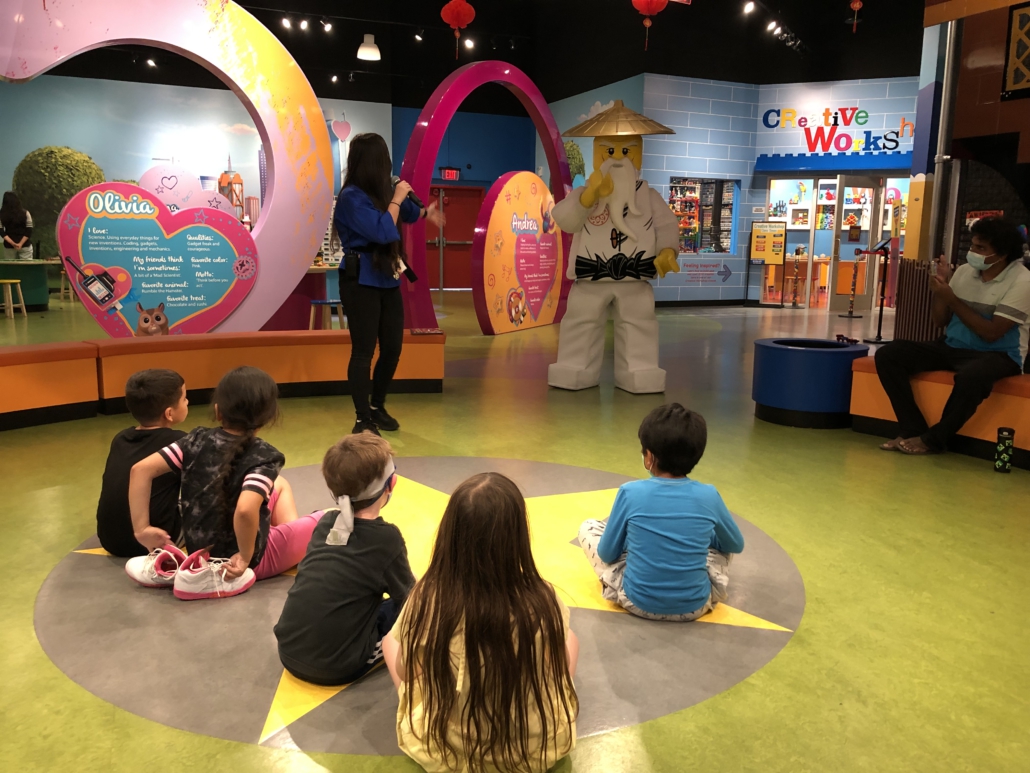 The Ninja Training Camp also hosts various Master Wu meet and greets throughout the day including a "Training Class" where children jump around like ninja and are awarded with another headband and certificate for training with the Mater himself as "Iron sharpens iron."…MW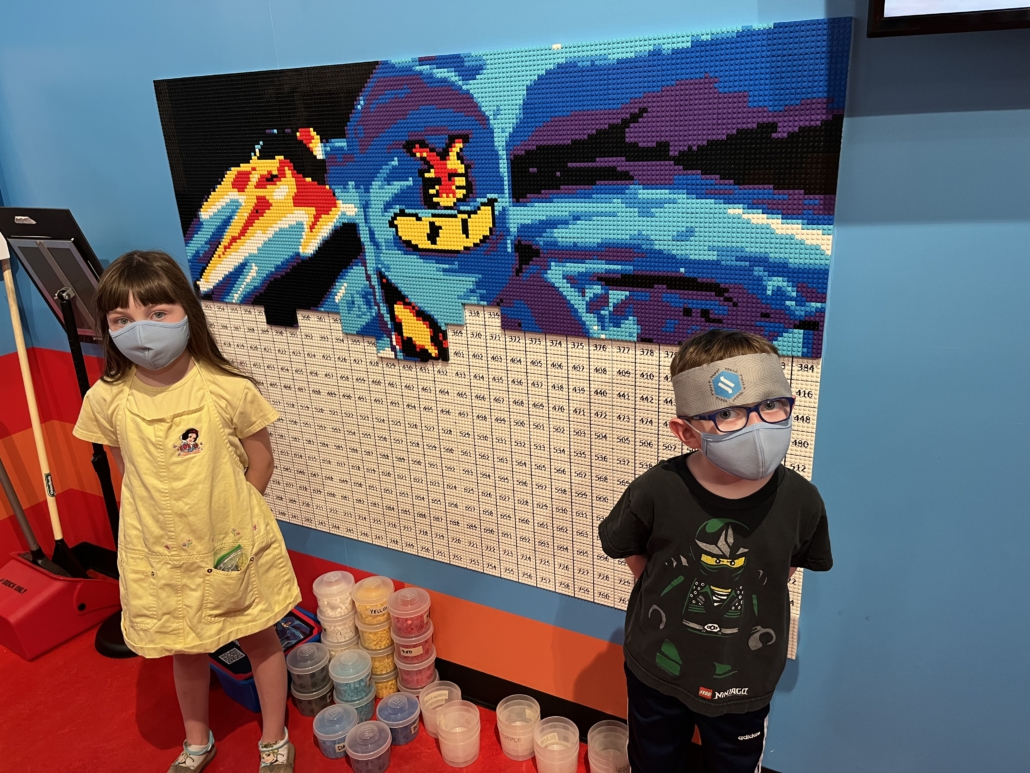 The build events were traditional mini builds and some were themed with dragons. Also, on the weekend they host a mosaic build where guests can build a specific piece of a large Ninjago mosaic and work together as a team to complete the mosaic but guests need to be careful that they don't make a mistake and should remember Master Wu's teaching "Change anything, change everything."…MW
In general the other attractions are all the same with no major revisions or changes. We have attended the center for over a year now with season passes and noticed a few other general changes as well. The Miniland has grown a lot over the past year, the main buildings are the same but there is considerably more details now all throughout the land which is nice. The café layout was also adjusted and we noticed some new offerings. The staff mostly did not have any minifigs for trade though which was a big bummer and very unfortunate as the kids always love trading at the center. Also the retail store was much more stocked then in the past and the Pick a Brick wall was fully stocked which was great.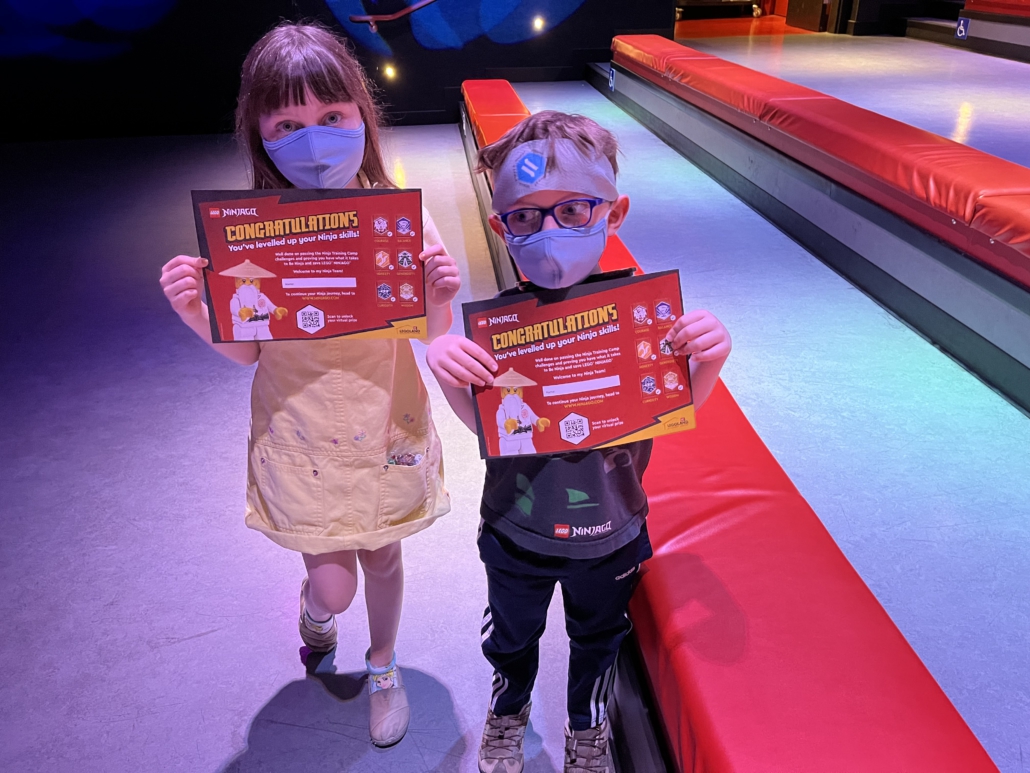 In general it was a fun event with some small thematic edits and changes to change up the venue a bit to help drive repeat guests and provide more value for season pass holders. We had a great time and for anyone who is wondering if they should go, "Never put off until tomorrow, what can be done today."…MW
https://baylug.org/wp-content/uploads/2021/03/Baylug_comp-Converted.png
0
0
Russell Clark
https://baylug.org/wp-content/uploads/2021/03/Baylug_comp-Converted.png
Russell Clark
2022-08-15 13:35:42
2022-08-15 13:38:54
NINJAGO Training Camp at the Discovery Center